Bromley: A Picturesque Corner of London
The suburb of Bromley in south-eastern Greater London has long been recognised as a brilliant place to raise a family. Quiet, safe and green; Bromley offers the best of city living with splendid country views.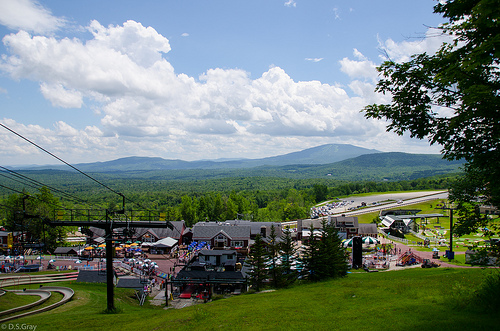 Property in Bromley
Bromley's populace is relatively young, with an average age of 39. Therefore, family homes are the most popular. Semi-detached and detached homes make up 50% of Bromley's community. Families have been joined by an influx of young professionals who commute to London each day and generally prefer to live in new build apartments closer to the centre of town.
Most of the large and splendid Victorian-era homes in Bromley have been converted into modern flats, that combine all of the mod-cons with the charming old-fashioned facade.
There are still however, entire period properties that are maintained in their original state in more exclusive addresses in Forest Drive and Regent Drive. These make ideal investments for more affluent investors. Click here for more information on houses for sale in Bromley.
Transport Links
Only ten miles from the city of London, a reliable and comprehensive transport system gives quick access to the centre. Via train between Bromley South and London Victoria, it's only 16 minutes. The Channel tunnel is within easy reach with a regular rail service to Dover.  Bromley North gives access to Charing Cross, the journey taking around 34 minutes. From the Bromley junction of the M25 there are connections to Central London, the Channel Tunnel, plus Gatwick and Heathrow Airports.
Shopping Heaven
An old market town that has been converted into a thriving retail centre, Bromley has excellent links to surrounding suburbs of Croydon and also into central London. There are around 6,000 car parking spaces.
Bromley is considered one of the prime retail centres in the South East. The suburb competes with close neighbour Croydon, to entice visitors. The Glades shopping centre is home to more than 130 stores including essentials like New Look, Debenhams and Warehouse. In the pedestrian-friendly centre, there are also dozens of restaurants, cafés, bars and speciality stores, with something for everybody. A weekly market that has been running for the past 800 years, sells fresh seasonal produce in the Station Road car park every Thursday.
Recreational Activities
Fitness fanatics will enjoy pounding the pavement at Norman Park Athletics track. For more leisurely sports fans, the nine-hole Bromley Golf Course is an ideal way to spend the day. Tenns is also easy to play and learn at the new Bromley Tennis Centre. Church House Gardens is a lovely spot for a family picnic with beautiful ornamental areas, a lake and children's boating pond.
Cultural Connections
Lots of famous people hail from Bromley. The author of War of the Worlds, H.G. Wells was born here. There is a mural dedicated to his memory on the wall of Market Square. David Bowie was born in a nearby town and received his schooling at Bromley Technical High School. Billy Idol, Siouxsie Sioux and other famous musicians in the punk rock movement come from Bromley. They formed the 'Bromley Contingent' and achieved a great deal of notoriety in the 70s and 80s.
For a quiet, safe and peaceful surrounding on the outskirts of London, look no further than Bromley. With ample public transport links, shopping and leisure options, there's a reason that people flock there. Buying houses in London and the surrounding area doesn't have to mean living on a main road or packing yourself into a tiny flat.