Beyoncé – Live at the O2 Arena in March 2014
Beyoncé is one of the biggest female artists in the world. She has sold millions of albums and was recently named 'Best live act' at the prestigious MTV awards, so if you don't already have tickets booked for the Mrs. Carter Show at the O2 Arena, March 1-6, now would be a really good time to start looking for last-minute bargains online.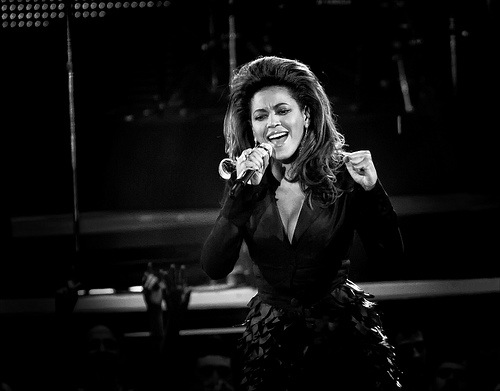 In the Beginning
The lovely Beyoncé first hit the big-time as one of three members of Destiny's Child. Their song, Independent Women, became the best-selling theme for the film, Charlie's Angels, which featured Cameron Diaz, Lucy Liu and Drew Barrymore. Not surprisingly, the lyrics of female empowerment were an instant hit with women (and men) everywhere and Beyoncé, along with her band mates, was catapulted into instant superstardom.
Global Superstar
Since those heady days, Beyoncé has grown into an amazingly successful solo recording star. She has sold more than 75 million albums and has had four number one albums, as well as winning an astonishing 16 Grammy Awards. She is also well known for her amazing live shows featuring an ever-changing array of costumes and special effects, not to mention wonderful vocals. And in between all that success, Beyoncé has managed to give birth to an adorable baby girl—Blue Ivy. In fact it's hard not to be jealous of her charmed life!
Is Beyoncé Great Live?
Is the sky blue?
On the one hand, going to see Beyoncé live in an arena setting means you can enjoy listening to a selection of your favourite Beyoncé tracks belted out at full volume to a background accompaniment of pyrotechnics and choreography that would put most acts to shame. On the other, you can also enjoy seeing Beyoncé leap around on stage in a selection of interesting costumes and pulling the kind of unflattering expressions that led her to place a ban on press photographers during her live performances. You also get to enjoy lots of 'empowering' messages in the form of video montages.
Are Beyoncé's Live Shows Child Friendly?
The sight of Beyoncé cavorting on stage in a skin-tight cat suit is almost certainly going to appeal to dads everywhere, but kids are more likely to be singing along to their favourite tracks than drooling at the sight of Mrs. Carter's perfect booty shaking it on stage. However, if you choose to take your kids to see Beyoncé during the week, remember that it will be a late night for them (and you), so even though you are bound to have a wonderful evening, there could be tears and tantrums the following morning when it's time for school and everyone is tired and grumpy.
Can I Still Buy Tickets for Beyoncé at the O2 Arena?
Tickets for the Beyoncé Mrs. Carter Show first went on sale just before Christmas and are no longer available from the Box Office, but you should still be able to pick up tickets online via auction sites such as eBay. However, do make sure the tickets you buy are legitimate or you could end up being disappointed on the night.