Accessible Shops & Stores in London
London is famous for the incredible shopping opportunities that it offers to its visitors, as well as the many varied attractions that fill the city. But when you are a wheelchair user you need to know that you are going to be able to gain access to all of the different places that you want to visit in order to avoid the disappointment of not being able to enter somewhere you really want to see. For specific information it is advisable to contact a store prior to your visit to make sure that they have the level of access that you require.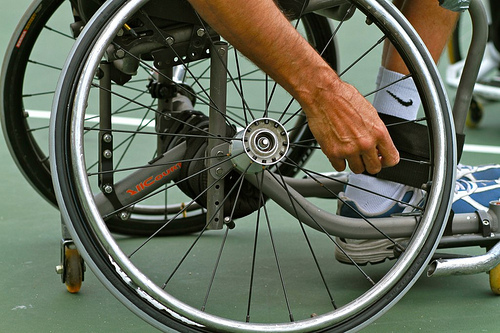 Canary Wharf
There are a total of three shopping malls here which feature all of the regular High Street names that are all fully accessible, aside from shops there are also plenty of restaurants and bars to choose from. What makes the shopping centre here remarkable is that it is totally step free with no staircases to cause frustration, plus the centre has more than a fair share of wheelchair accessible toilet facilities too.
Fortnum & Mason
This has to be one of the most famous stores in the city and has a fabulous reputation for luxury and service. There is a wheelchair accessible entrance to the store on Piccadilly, all floors are accessed by lift and there are wheelchair accessible toilet facilities on both the second and the fourth floors. The in-store St James restaurant has step free access, and access to both the Patio and Fountain restaurants can be gained with assistance from a member of staff. Assistance is always available should you request it and you also have the option of hiring a wheelchair in-store, though as this is a requirement please check with the store so you can be sure that they will have one ready when you arrive.
Harrods
Famous the world over, Harrods is one store that you really do want to be able to get around. The store is mostly wheelchair accessible and the majority of areas offer step free access and there are accessible toilet facilities throughout the store. Wheelchairs can be hired if required but you would be wise to ring in advance of your visit to ensure that one can be made available for you when you arrive. Due to the number of changing concessions within the store some of the smaller concession areas for particular designers may not be accessible to you.
Selfridges
Selfridges is one of the largest of the department stores in the city, the most accessible entrance is on Edward Mews as this one has automatic doors, all of the floors are connected by a central bank of lifts and there is step free access to almost all areas. The only accessible toilet facilities are located on the third floor. Contact the information desk prior to your arrival if you require one of their wheelchairs. As with Harrods there can be a number of designer concessions in place that may be difficult to access.